HERZBERG-FRÄNKEL, LEO:
Austrian writer; born at Brody, Galicia, Sept. 19, 1827. At the age of seventeen he went for a year to Bessarabia, and on his return published "Bilder aus Russland und Bessarabien," and made contributions to Wertheimer's "Jahrbuch für Israeliten." After the Vienna revolution in 1848 Herzberg-Fränkel went to the Austrian capital and was employed on Saphir's "Humorist," and then on the "Oesterreichischer Lloyd"; later he became one of the editors of the "Reichszeitung." In 1856 Herzberg-Fränkel was appointed chief clerk of the Chamber of Commerce and Industry at Brody. For forty years he continued to occupy this post; was then pensioned, and now lives in summer at Teplitz, Bohemia, and in winter at Meran, southern Tyrol, occupying his leisure with literary work. In recognition of his long services as member of the city council, inspector of schools, and president of the musical society, he received from the Emperor of Austria the gold medal of merit, and a special medal of honor for his faithful work in the Chamber of Commerce.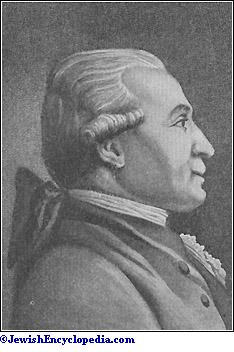 Markus Herz.
Herzberg-Fränkel's chief publications are: "Die Einsiedlerin auf Louisiana"; "Polnische Juden," 1866 (2d ed., 1877; 3d ed., 1888), which was translated into French, Polish, Russian, and Hebrew; "Geheime Wege," Prague; and "Die Juden in Galizien," 1897, an ethnographical contribution to the "Oesterreich-Ungarn in Wort und Bild," a collective work published under the auspices of the imperial prince Rudolf.
S.
S.
Man.